Welcome To
Club Apparel
For
---
We offer both custom embroidered & printed club items.
Our garments and caps are top quality.
We guarantee customer satisfaction and stand behind our work 100%.
We also offer our services on customer furnished garments. Call for pricing.
---
Style #TR-2100 Outer Banks TRSCCA Embroidered Polo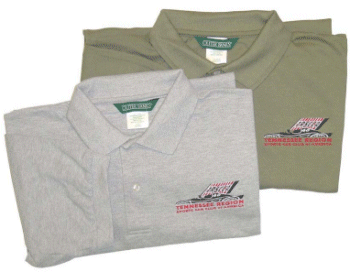 *For sizes larger than XL
$2 per X will be added
Outer Banks 6.5 oz. Pique Knit Sport Shirt-100% cotton, welt collar and cuffs,
pearl buttons, double needle bottom hem. Putty, Black, & White Available in
sizes: S-4XL Other colors shown are available in sizes up to 2XL
If you have a specific item you are looking for and would like a quote give us a call.
We offer both structured and non structured low profile caps
---
We have a merchant account and accept all major credit cards or if you like you can use paypal
or send a check by mail. Due to items being personalized orders are not processed until payment
is received.

---

Contact Information
Please contact us if you have questions or would like to place an order

Telephone
(615)859-4640

Fax
(615)859-9371

Address
1916 Union Hill Rd. w Goodlettsville, TN 37072

E-mail
stitchesbypat@aol.com

---

View Shopping Cart



Home | Contact Us


Website designed and maintained by Stitches By Pat © 2003