Check out our pages by clicking on the categories
We gladly accept:



Questions?
Phone us at:
(615)859-4640

Monday - Friday
8:00am - 5:00pm CST
Saturday
8:00am - 2:00pm CST



We Specialize in custom embroidery for
Crusie-Ins, Car Clubs & Show Car Owners.
Show your pride in your car club on trips, cruise-ins, and at shows.
Recognize members of your group easier.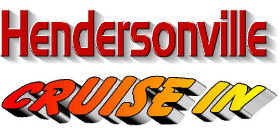 Click on any of the plates that describe your interest





If you have a special interest group we can add a page for you




If you have a logo we can set it up for free with a small minimum order.





If you don't have a logo our in house graphic designer can design one for you.

For your convenience, we can also set up direct sites for you club
or organization to order your club apparel online.
Click on any of the clubs above to see examples of what a site
for your group might look like.

Give us a call if you have any questions


(615)859-4640
or

customerservice@stitchesbypat.com




Scan with QR Reader on your smartphone

to add our contact info to your phone.





Contact Information
Please contact us if you have questions or would like to place an order

Telephone
(615)859-4640

Fax
(615)859-9371

Address
1916 Union Hill Rd. - Goodlettsville, TN 37072

E-mail
customerservice@stitchesbypat.com